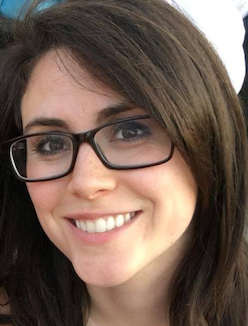 My name is Jules Verardi. I'm a multi-platform art director with hands on experience in design, animation and branding. 

I have received a Grand Prix Award for Outdoor at the Cannes Lions International Festival of Creativity. I have also received numerous Promax BDA awards, and have been interviewed by Vox Media and Art of the Title.  
I graduated with a BFA from School of Visual Arts (SVA) and have continued my education through numerous classes at School of Visual Arts, NYU, and Cooper Union. I've been working professional for 14 years.
I have worked with a wide range of clients that you can view here:
www.linkedin.com/pub/julie-verardi/6/9b/271
Aside from design, I also enjoy bike riding, creating the perfect bite of food, having friendships based entirely on quoting The Simpsons and Seinfeld, the movie Spirited Away, and eating my weight in cheese any given night.

I'm always up for collaborations, side projects or just to chat and share ideas. 
Please reach out.
Here are a few of the clients I've worked for: